Tito Bassi: la trilogia "El Molino del OSo"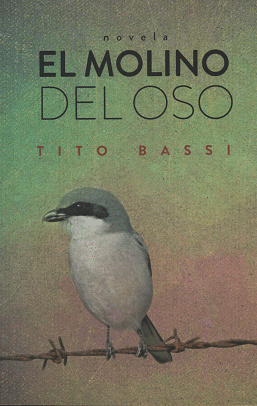 .
.
My review – la mia recensione
It all began a long time ago… in a quiet area of Insubria, what is today commonly called Canton Ticino.
Perhaps the villagers had first noticed Otto, a cute bulldog who was walking his extravagant and limping owner.
Yet the latter, elegantly dressed in the same soft colors, would eventually become an integral part of the mysterious legend of the mill abounded and the macabre assassin Lanius collurio.
Antonio Ferrari had known him not so much by chance, given that fate weaves his plots well back in time; and it is no coincidence that I could believe that if Antonio had not been there, José Hutchinson (this was the name of the newcomer) would not have endured the tragic events recounted in the first part of the novel "El Molino del Oso I".

(read the full review at this link)
…oOo…
Tutto ebbe inizio molto tempo fa… in una zona tranquilla dell'Insubria, ancor oggi comunemente chiamata Canton Ticino.
Forse gli abitanti del villaggio avevano all'inizio notato Otto, un simpatico bulldog che camminava con il suo stravagante e zoppicante proprietario.
Eppure quest'ultimo, elegantemente vestito sempre con gli stessi tenui colori , alla fine sarebbe diventato parte integrante della misteriosa leggenda del mulino abbandonato e della macabra assassina Lanius collurio.
Antonio Ferrari lo aveva conosciuto non tanto per caso, dato che il destino tesse le sue trame ben addietro nel tempo; e sempre non a caso potrei credere che se Antonio non fosse stato lì, José Hutchinson (questo era il nome del nuovo arrivato) non avrebbe sopportato i tragici eventi raccontati nella prima parte del romanzo "El Molino del Oso I" 
(leggi la recensione completa al seguente link)
.